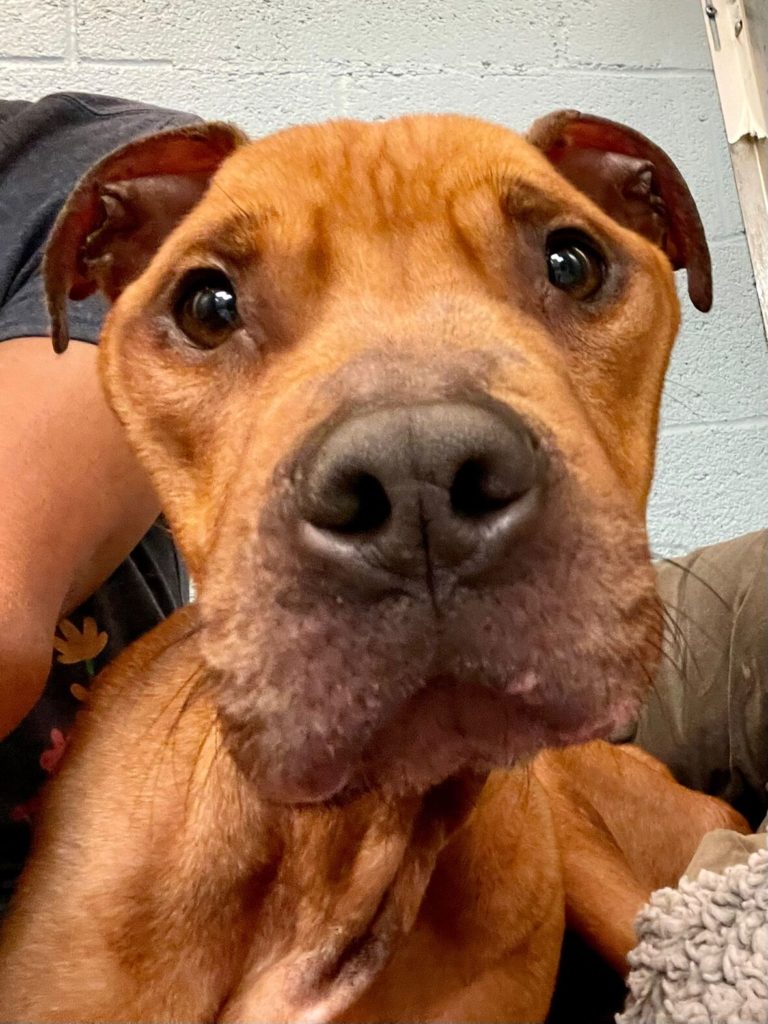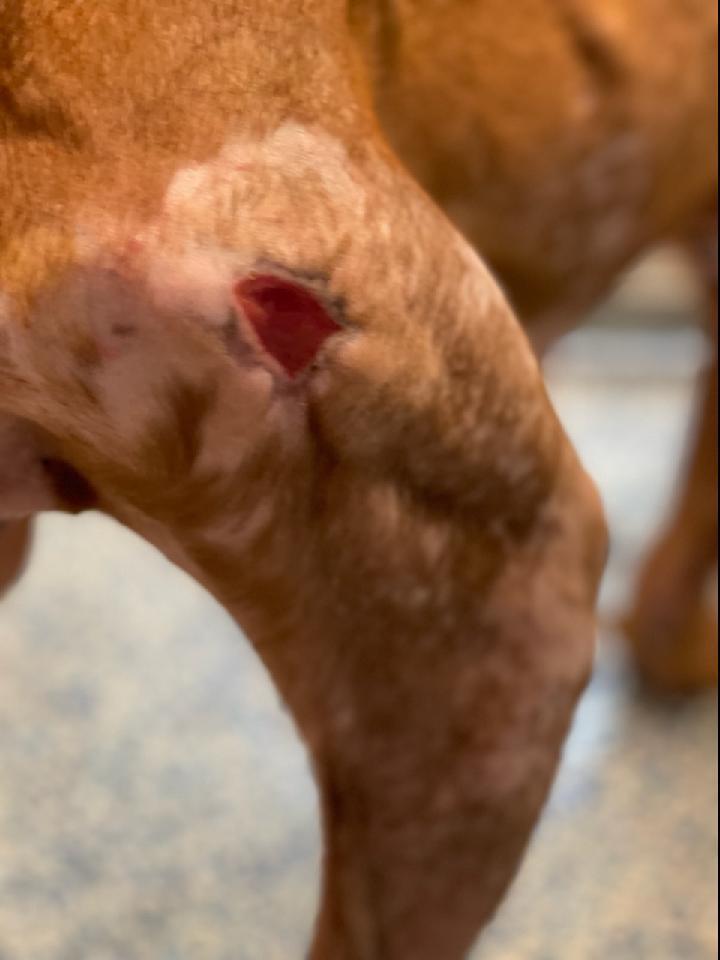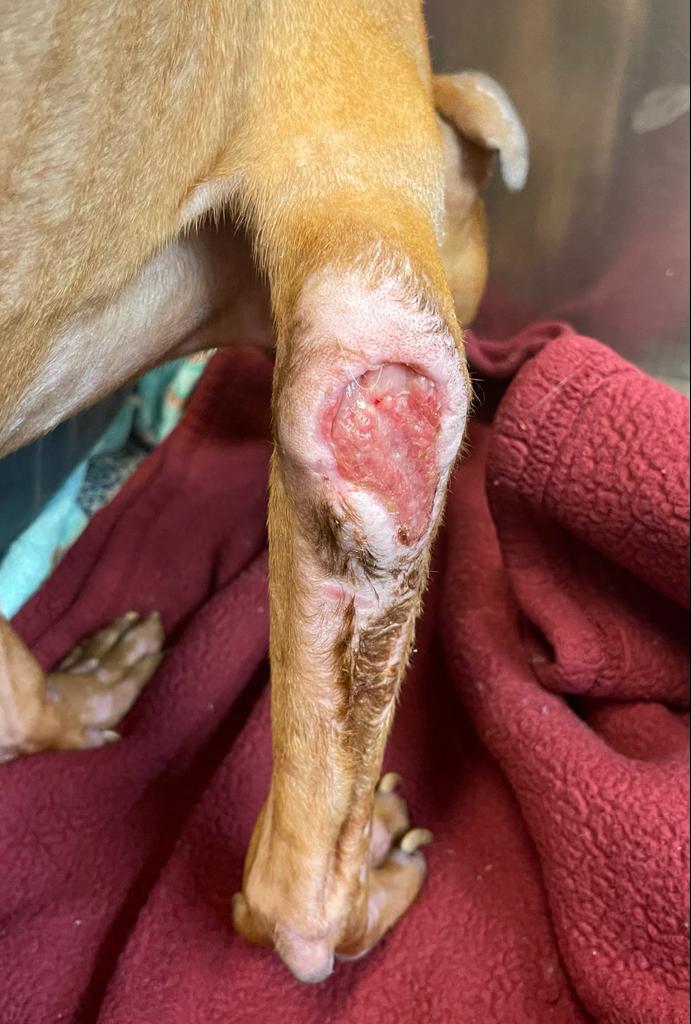 We all want JUSTICE FOR ATHENA – AND YOU CAN HELP
Damian Douglas, Athena's former owner, appeared in court on 8/2/22, but the hearing was postponed until 9/7/22. If he is convicted he will spend ONLY ONE year in jail. Damian's lawyer is going to try to make a deal. We are trying to get as many supporters to attend the hearing on Athena's behalf. Pressure has to be placed on the judge to make the right decision, which is jail time. We have to make a stand for Athena and all abused animals. If enough people show up, there's a chance that the media may get involved. We would appreciate it if you are able to support Athena by showing up at the hearing.
HEARING INFORMATION
Nassau District County Court
99 Main Street
Hempstead, New York 11550
Wednesday, September 7. 2022
Doors open at 8:30am
Municipal parking, please bring quarters for the meters
WE WILL CONTINUE POSTING REGULAR UPDATES ON HER RECOVERY.
These are just two of the latest pictures of some of Athena's many injuries. Click on the (NEW ATHENA VIDEO) button to see a new video of Athena. She has been improving every day. Athena has gained 11 pounds, though we are very happy, she needs to gain so much more. This girl is so sweet, gentle, friendly, and curious. She loves all of her visitors and gives them kisses. At this point, we still don't know how long she will be at the vet. In the last update of 7/24/22, we were told that she would be there for at least 2 more months, then it was changed to 3 months.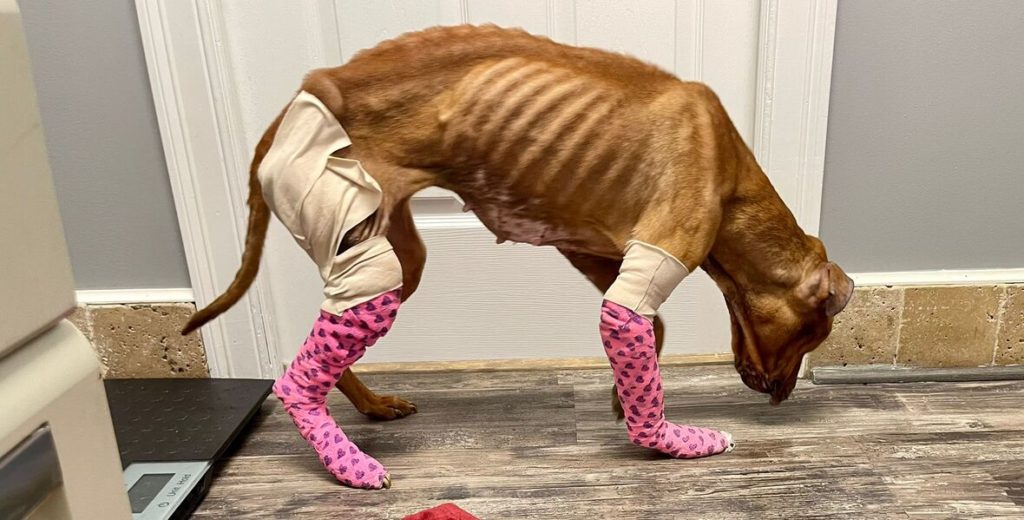 Although Athena will have a very long recovery period, she is improving every day. She is getting the best of care and is enjoying all the love that she's getting from the Howard Beach Animal Clinic staff.
Athena is strong enough to walk around in the vet and loves all the visitors from Bobbi and the Strays that come to spend time with her.
THE MAN THAT ABANDONED ATHENA HAS BEEN ARRESTED. HE IS BEING CHARGED WITH ANIMAL CRUELTY AND ABANDONMENT. HE CONFESSED TO LEAVING ATHENA IN THAT CRATE FOR 5 MONTHS.
OUR GRATITUDE GOES TO THE NASSAU DISTRICT ATTORNEY AND THE DETECTIVES WHO WORKED SO HARD TO FIND THIS MAN.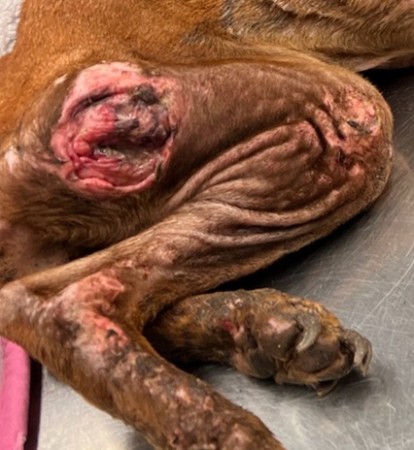 Athena was found in the morning by one of our staff. She was left in a crate too small for her to stand up. Not only was the stench unbearable but her condition was horrific, to say the least. Athena was so weak that she couldn't stand up. She was skin and bones and covered with open deep wounds and sores.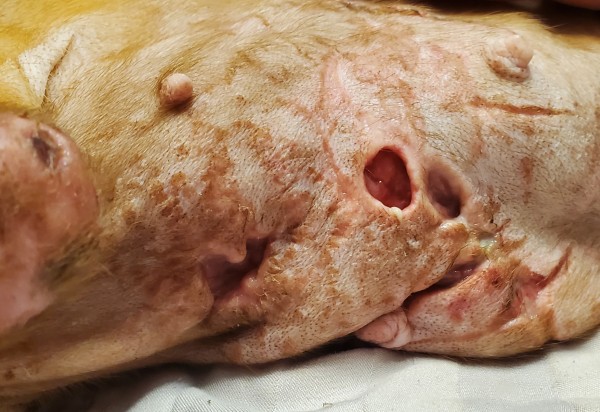 We only showed you a few pictures of the nasty wounds, her underside is covered with the same looking wounds and sores.
Athena was rushed to the vet and they went to work on her immediately. The vet said that she must have been inside that crate and not fed for more than a month. After her examination, they found out that she has severe anemia. The vet also said that this is one of the worst cases of abuse that she had ever seen.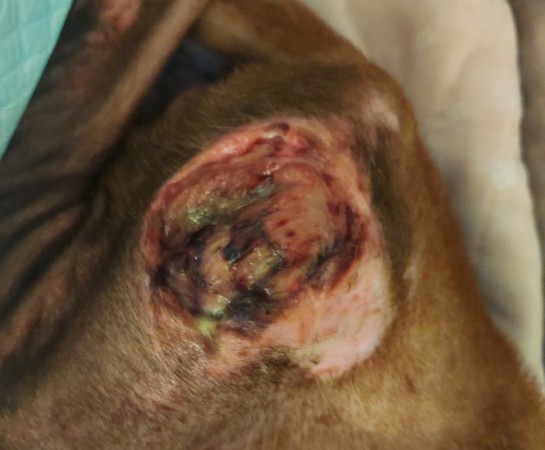 On the first day, we weren't sure that she was going to make it. But she proved us wrong on the 2nd. day. Athena was showing her fight and will to live. She was eating and looked livelier.
While I was talking to her and petting her, she had a look in her eyes as though she knew that now she was safe and loved. She kept looking at me and licking my hand softly.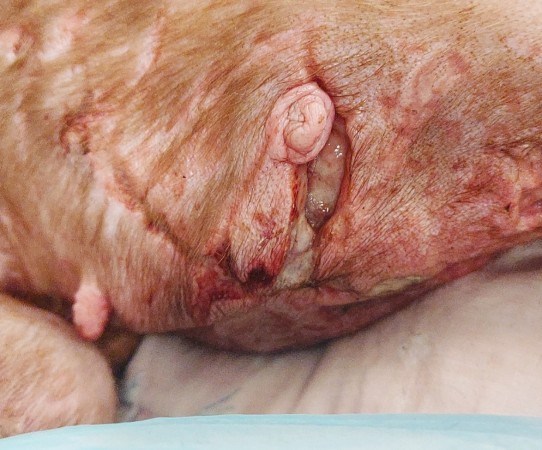 Athena's recovery will be extremely long. She has to gain strength and enough weight before they can do surgeries to treat all of her wounds.
Our camera caught the man walking with the crate and leaving it by the door. A camera from across the street caught the car that was probably driven by the man.