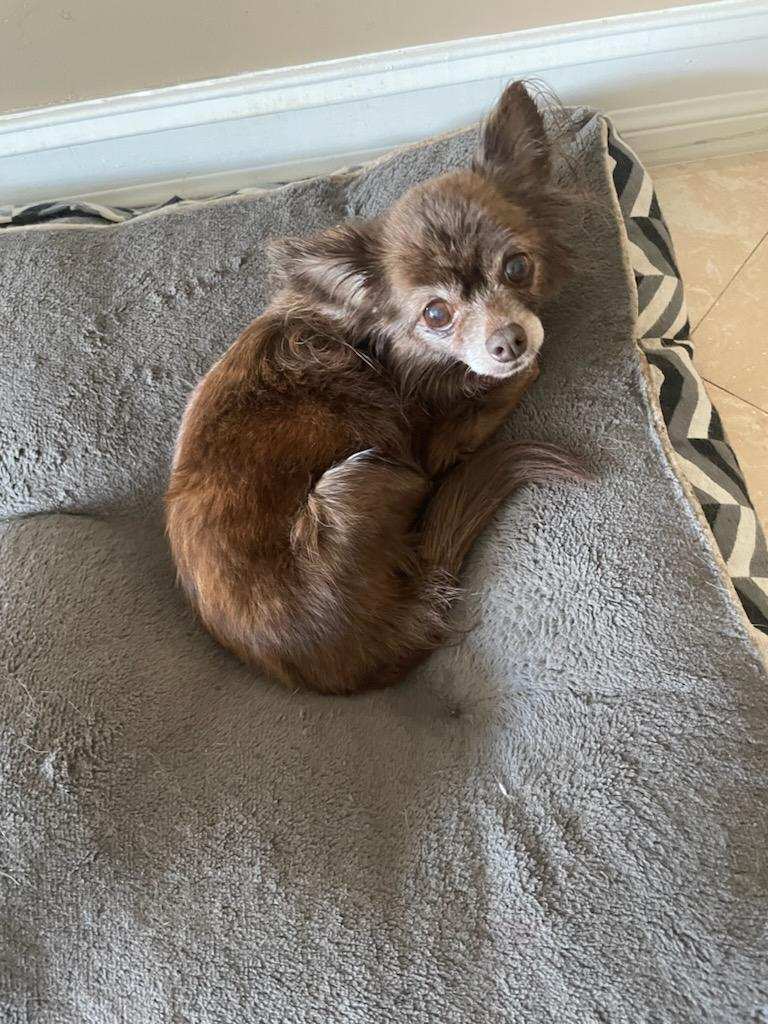 Valentina stayed around for her 17th birthday party probably more for me than for her.
She was one of my Bobbi pets.
Knowing and loving Bobbi as I do for about 25 years, for all we know she might just as possibly have been 22 rather than 17! 🙂
She got all kinds of special treats that she loved on her birthday but right after that, her kidney failure, anemia, arthritis, and doggie dementia got the best of her. She also was kept here past her expiration date by our wonderful vet. She let us know with certainty she was done and we let her go on Monday, August 1st. She too was a trooper and as much as we miss her every minute, we are grateful that our beautiful girl is at peace. No more struggles.
Love Sherry Field-Almaraz