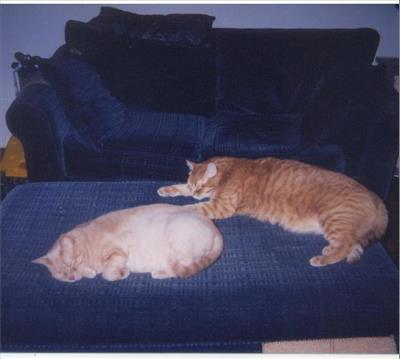 I adopted these sweet brothers via PetFinder in 2002, and they quickly found a special place in my life. They were best friends as well as siblings.
Garfield passed away suddenly, and his dear brother Pooky followed his beloved brother Garfield over the Rainbow Bridge shortly thereafter.
They are together again. Garfield and Pooky will forever be in my heart.
In loving memory,
Betty Kranzdorf