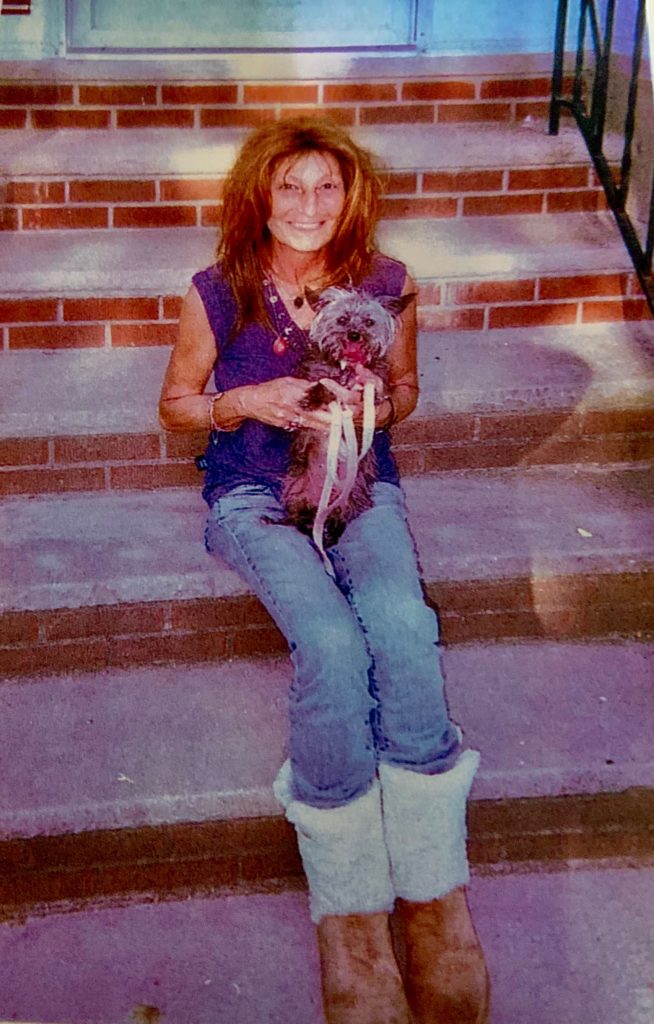 One year has passed since she left this world.  My memories of her are happy ones…
Meeting her for the first time at the Sacred Heart Church in Glendale where we served meals to the homeless together.  We enjoyed helping others, talking together, laughing together and yes, cooking together!
Wrapping gifts side by side at Barnes and Noble Book Store to raise money for Bobbi and the Strays!
The pen pal letters she shared with my little students after sending them books and candy.
The garage sale we had at my house benefitting Bobbi and the Strays!  It was lots of work but we pulled it off together!  Miss Margie and Mary Frances!  Two Bobbi & the Strays volunteers on a mission!
Sharing stories about our pets and their antics!  Tina, Lily, Kaiser and Papi, to name a few, were in the best of hands…Margie's.  I never got to tell her that the incredible cd she gave me, "Songs to Make Dogs Happy", makes my dog, Metro, happy all the time.  I play it for him just about every day.
Margie was an extraordinary person who was dedicated to her family, friends, pets and foster pets. I feel blessed to have known her.
With love, Mary