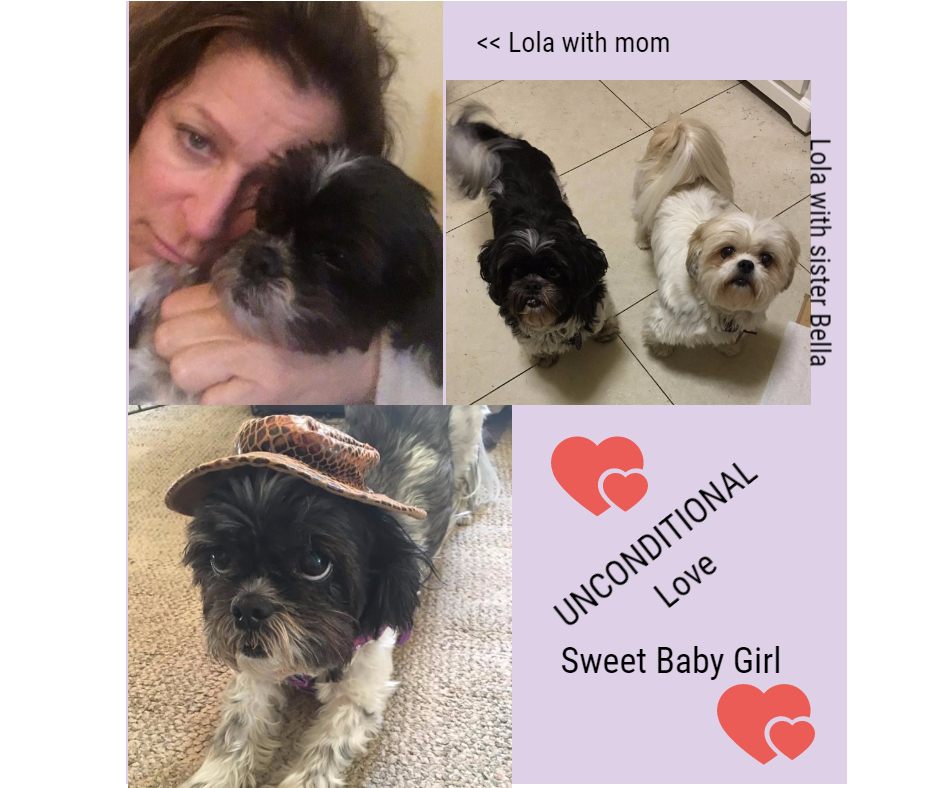 My sweet angel, may you rest in eternal peace.
Lola came to me through Bobbi. She was diagnosed with cancer with about six months to live so Bobbi asked me if I would foster her in a warm, comfortable, loving home which of course I agreed to do.
Through A very kind-hearted woman who offered to get her further testing and I won't mention names but you know who you are, we found out that she was misdiagnosed and did not have cancer after all!
By that time Bella and I, another dog I got through Bobbi- had fallen in love with Lola and made her a part of our family permanently. The three of us did everything together!
Unfortunately, Lola developed heart problems about two years ago and had been on medication until March 8, 2020, when she developed CHF which took her life.
Lola, you will always be my sweet baby girl. I love you, my angel, until we meet again