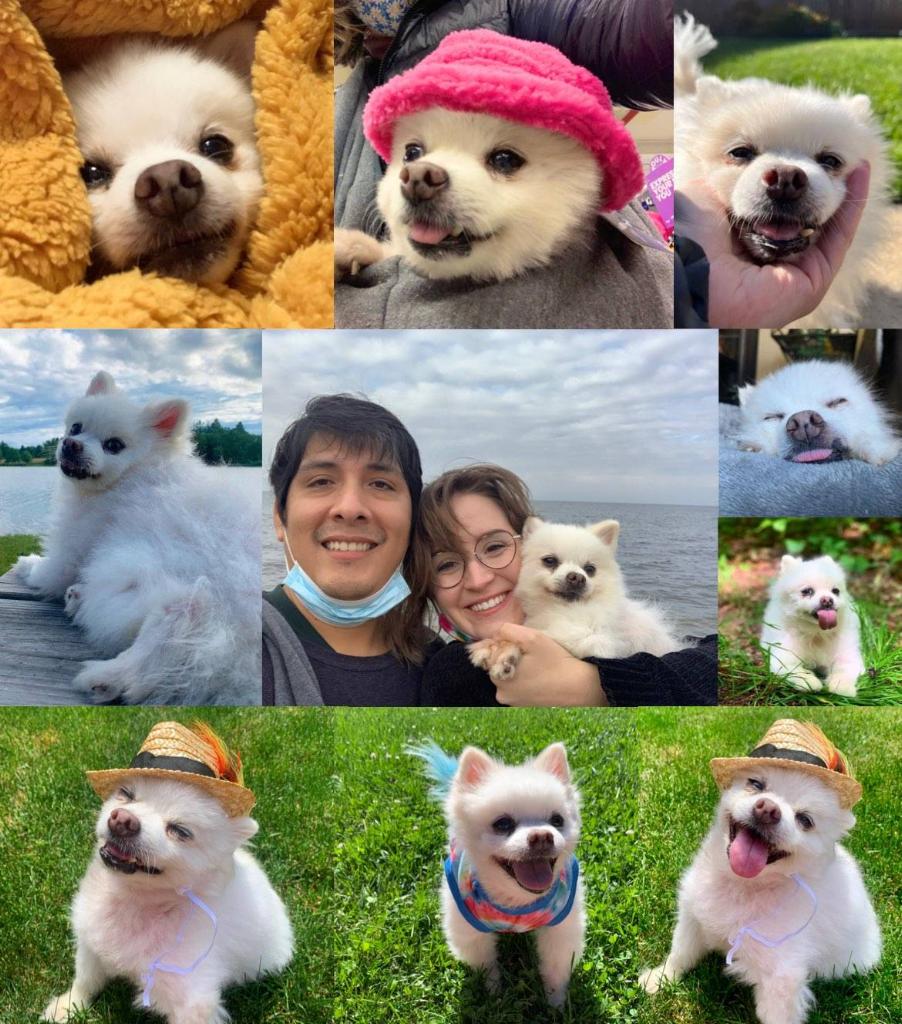 We had Livy from September 18, 2020, to December 8, 2021
Livy came to us as an old pup with a bad cough, the cutest little hunch back, and a couple of teeth left to spare. We took him on not knowing what to expect and he wound up giving us the most entertaining, love-filled year and 3 months that we could have ever dreamed of.
Neither of us had ever adopted a dog before, let alone a senior dog with obvious health issues. This is what we have to say: it is worth it. 150%. The love we felt and received outweighs our heartbreak by far and we would do it all over again. Saving him, loving him, and knowing him has been one of the biggest honors in our life.
He rode around town in his tote bag making everyone who passed by smile, laugh, and melt. The whole neighborhood knew his face. We always said that his purpose in life was to make people contagiously happy with nothing more than a glance.
Livy loved going for walks in his tote bag (even if it was to the mall or Marshall's!!), he loved couch time with mom and dad, his Long Island vacation weekends with his grandpawrents and sister pups, waking up and rolling around in bed with mom, greenies, watching Jeopardy, long car rides, peeing on every bush ever, and sunshine on his face.
Thank you, Livy, for giving us the most fulfilling and happy year and 3 months together. You taught us so much and, in so many ways, you saved us. Thank you for the laughs, the love, and your contagious happiness. We love and miss you so much, forever and ever. We hope you are free and happy as can be, our little angel. Rest In Peace.