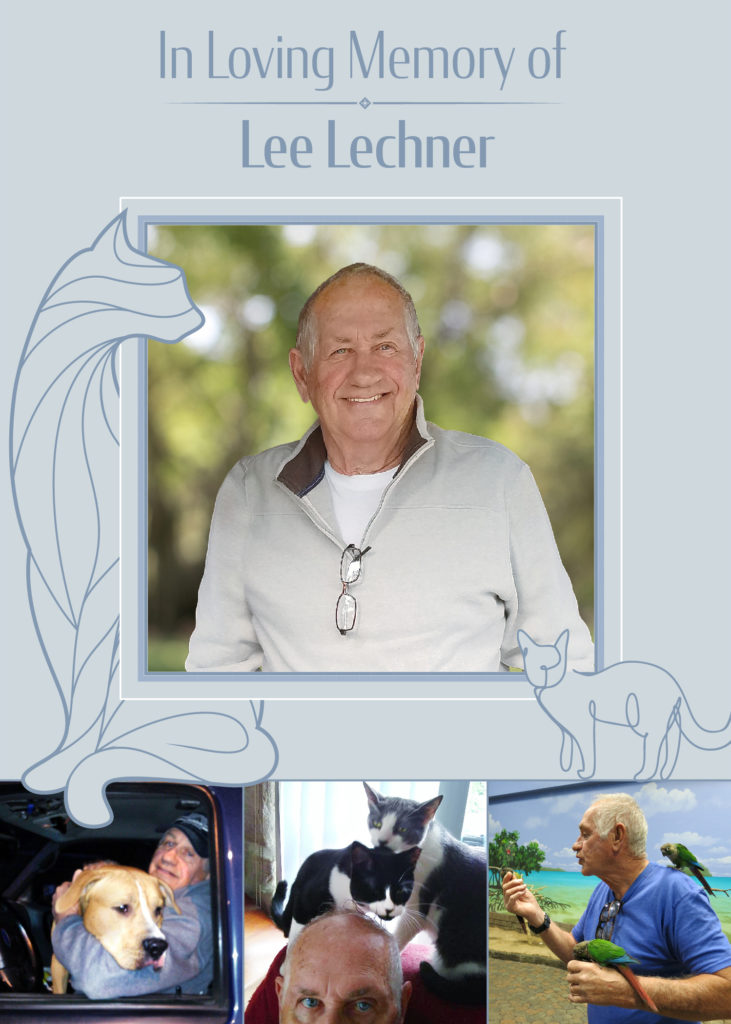 With a heavy heart, we sadly announce the passing of Lee Lechner, who left this world on December 13, 2020. What can be said about Lee that has not already been stated. He lived his life in devotion to his family, friends, neighbors, and community.
One imagines that when Lee arrived in heaven, there were many of his furry friends there to greet him. From an early age, he had an innate love of all animals be it horse, dog, cat, bird, squirrel, raccoon, or deer. He was kind to all of God's creatures but had a special place in his heart for his feline friends.
Lee dedicated a significant amount of time and passion to the animal community, focusing on controlling and maintaining the stray cat population on and around Long Island. He was an active participant in the TNR program and would often stop whatever he was doing to help an animal in distress.
He helped thousands of needy and sick cats throughout his lifetime.  If a cat was friendly, he would be instrumental in finding a loving forever home for the animal. His dedication and sacrifice would be difficult to surpass. He spent hours patiently sitting in his truck, watching and waiting to catch a cat that needed to be rescued. Not only did he become a master trapper but he taught those who were willing to learn, the art of trapping.
In addition to being there for the animals, Lee was there to support the people within the community who shared the same passion. He made many good friends. Those who knew him knew he was just a phone call away, ready to help in any way that he could.
To quote a friend, "Not only was Lee a real friend and benefactor of all cats, but he was also the epitome of all good things for all living, sentient beings."
He will be greatly missed and never to be replaced . . .