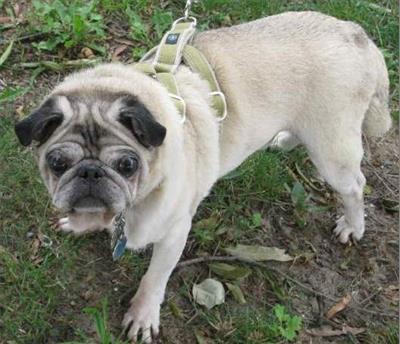 January 19, 2012
Elmo was an amazingly patient, calm and dignified dog.
Elmo came to Bobbi and the Strays as a ten year-old owner surrender with a lot of health problems, but his personality and the love he showed his foster family in the three and a half years he was with them more than made up for the health issues he had.
Elmo wasn't pushy. When he wanted attention, he would quietly come over and sit next to you, happy to be petted or scooped up to fall asleep on the couch.
He will be sorely missed.
Many thanks go out to the individuals who generously sponsored Elmo and helped cover his medical expenses.