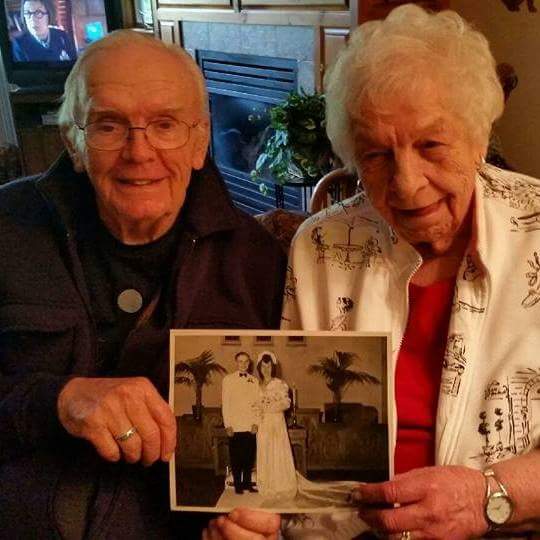 Orlo Theodore Waldhoff (1/15/1927 – 9/8/2017) and Doris E. Waldhoff (12/17/1929 – 3/6/2017) of Crosslake, Minnesota
Doris and Orlo were married for 67 years (1949 – 2017).
Orlo was a WW2 veteran who served with the Navy on the destroyer USS Purdy.
Doris and Orlo previously owned the Luck-E-Strike Resort in Crosslake.
Doris and Orlo are survived by their children, Cindy (Jerry) Lukasavitz of St. George, Utah, Douglas (Becky) Waldhoff of Zimmerman, MN, and Deborah (Bob) Ash of Brainerd; 11 grandchildren; 24 great-grandchildren; one great-great-grandchild.
With love,
Nieces:
Bonnie Browder Greenfield
Susan Browder Preston
Great-Nieces:
Tara Greenfield Chandurkar
Beth Greenfield Nalewajko
Glenna Greenfield King
Jennifer Greenfield Restivo
Kiersten Greenfield