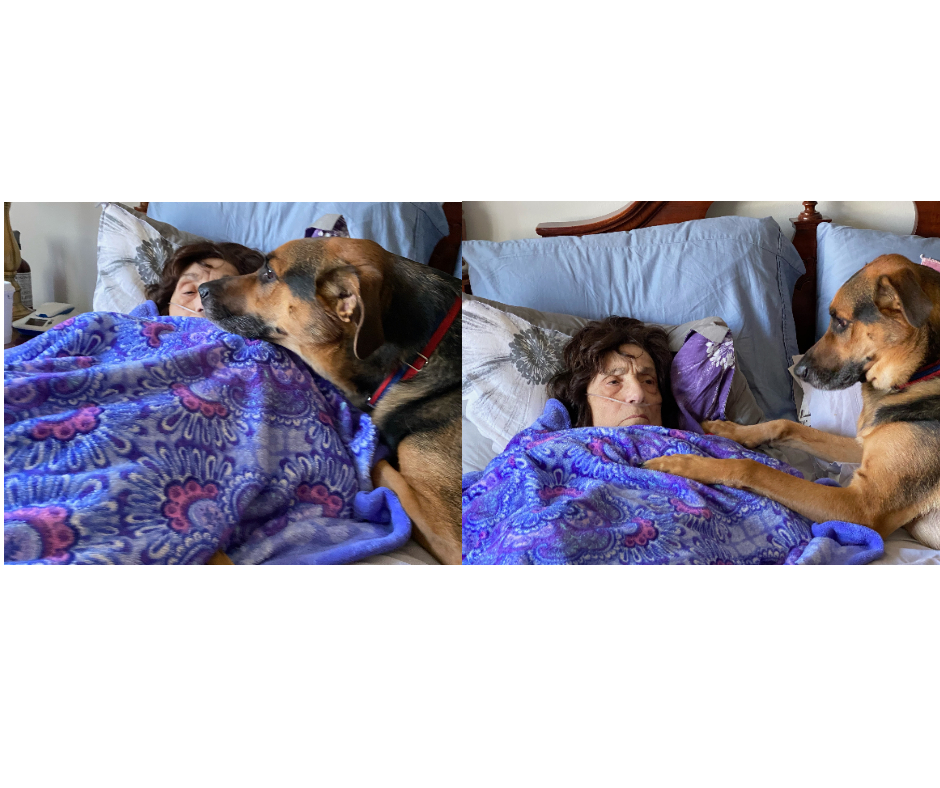 My little family of 3 always wanted to rescue a German shepherd. My husband and I were raised with dogs and are animal lovers. We raised our daughter, Maggie, to be the same.
From the time Maggie could talk she wanted a dog. She listened to our silly pet stories and especially loved my husband's adventures with his German Shepherd. It was decided that once we moved out of our condo, and into a house with a yard, we would rescue a German shepherd and that's exactly what we did.
We had a flood in our condo and were forced to move out the very same day. We lived in a rental home until our new house was ready. It was a crazy time for us and that is when our beautiful handsome baby boy, Champ, came into our lives. Our neighbor volunteered at Bobbi & The Strays in Freeport and knew how much Maggie LOVED dogs, more specifically, German shepherds. It just so happened that a 10 month old shepherd mix was brought to the rescue. Our neighbor sent me a picture of Champ and I KNEW right away that we would adopt him. He had the saddest look in his eyes, his tail was down as were his ears and Champ's ribs were showing. I couldn't meet Champ fast enough. I went to Bobbi & The Strays that same day and instantly fell in love. My husband and I wanted to surprise Maggie with Champ but knew she had to meet him first…so we surprised her by taking her to the rescue and saying "meet your new brother."
The rest is history.
We have now had Champ with us for 6 years and he is our second child albeit a bit more hairy than our daughter. 🤣
We could not LOVE him more and Champ comes everywhere with us. He is a ginormous part of our family. Some even say he runs our household.
Champ is an extremely loving, kind, happy, silly, fun, protective, and loyal dog. He definitely could be licensed as an "emotional support" dog as he ALWAYS knows when someone is upset or sick. Even if it's a friend that he doesn't know well, Champ will rush to the person's side, give them his paw, snuggle up close and offer lots and lots of wet kisses.
This past October my mother was placed in 'at home' hospice care where she remained for 6 weeks until she passed away on December 10, 2021. Champ and I visited her daily. My mom looked forward to our visits as she adored Champ and referred to him as her "boyfriend."
The first thing Champ would do when we'd arrive at my mom's is run into her room, jump on her bed (which she NEVER permitted her own children to do with our dogs growing up 🤨😏), give tons of kisses, and snuggle up right next to her. My mom had constant oxygen treatment and whenever Champ would sense something was awry, he'd scoot from the foot of the bed right to her chest. He'd place his paws on my mom's chest, sometimes pat her chest (to help her breath), kiss her face off and then tuck his snoot into the crux of my mom's neck.
I would always laugh because my mom would be making funny faces when Champ did that to her…as if she was resigned to the fact that Champ loved her and would basically sit on top of her to keep her breathing. It brought me such joy to witness his love and affection for my mom. Champ's presence also added levity and much needed comfort during a horrifically difficult time. Champ helped to make my mom's last days more palatable.
Champ is the absolute BEST addition to our family and we cannot imagine our lives without him.
Thank you Bobbi & The Strays for taking such wonderful care of our hairy baby until we found him. 😊