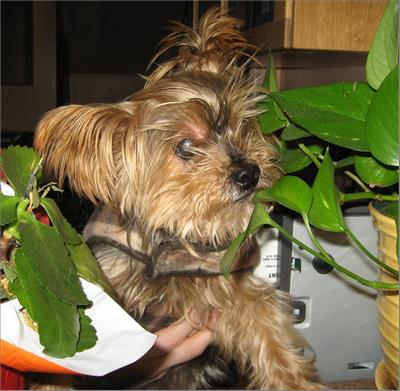 Billie was my foster through Bobbi and the Strays.
My sweet little Billie was estimated to be around 12 years old and because of cataracts he was blind. This however did not stop him from quickly making himself feel right at home.
He learned his way around the 3 connecting rooms within a week and walked around as if he had lived with us always.
We had the honor of having him for seven months. He was a distinguished Silky Terrier Yorkie with his long soft hair and the sweetest personality.
The best part of having little Billie was holding and kissing him. What I miss the most is how his blindness never deterred him from walking around with self-confidence.
He was proof that when life throws a curve ball you can still hit a home run.
I, and everyone at Bobbi and the Strays, miss him.
Love,
Maria