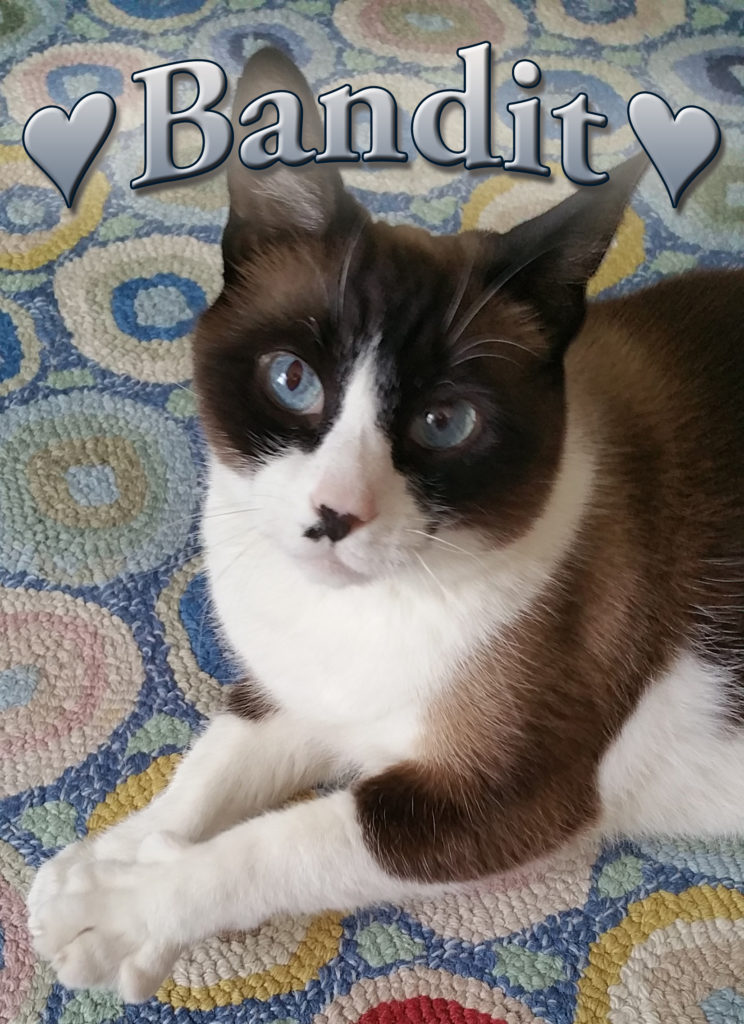 July 22, 2022
Dearest Bandit, you were the smartest, silliest, and most "human" cat any of us has ever known.  We all know Mom loved you more than us, her own children, but none of us ever minded.  You were and are worth all the love in the world.
We are so grateful we got to share over a decade with you brightening our days.  Thank you for your life.
Please say hello to your sisters Tibby, Lovey, and Grace for us.
Love always,
Emily, Dave, Laurel, Gary, Diana, Jay, and Brian